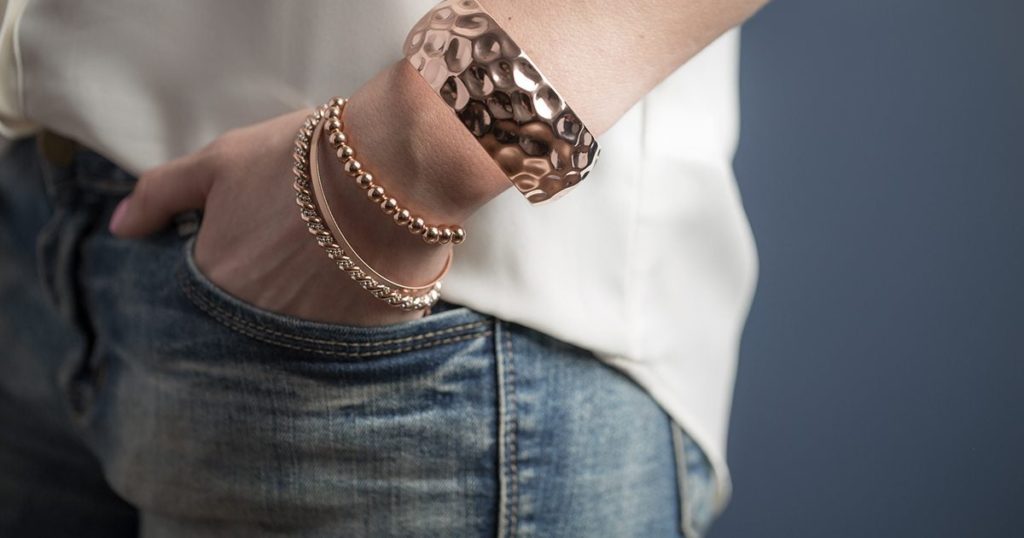 Bangles are some o the most popular ornaments for women. These are fashion accessories that were worn in early civilization and remain a fashion staple to date. Regardless of your style, you can always spruce things up with bangles. They blend with a wide range of outfits and are readily available in the beauty and fashion market. Because of the versatility in the bangles market, you can always be sure that you will find something to suit your style and preference.
Bangles come in all shapes and sizes. For you to be able to use them effectively for your style, you must learn how to style them well. Here are timely fashion tips that will make accessorizing with our bangles a breeze.
Always pick an appropriate bangle
A common mistake made when wearing bangles is choosing the wrong ones. For you to impress with your bangles styling ideas, you need to consider factors such as your skin tone and the bangle size.
For people with warm skin tones, they should consider bronze or gold bangles. If you have a cool skin tone, you can go for bright silver bangles for women. For people with neutral skin tones, they are …
Read More